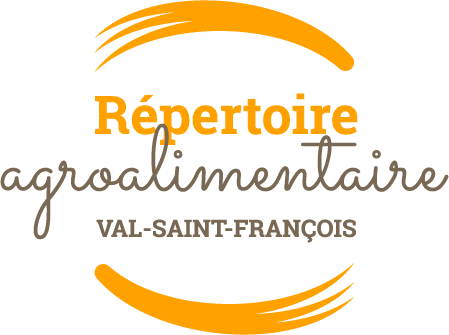 Agri-food directory to buy local
Welcome to the agri-food directory of the MRC du Val-Saint-François. The MRC has put online this business repertory to help residents and visitors find more easily the local products available. This tool is designed for epicureans and consumers who wish to buy or discover the wealth of local products available. Surf on the flamboyant colours of our hills and landscapes to discover products truly fit for the best gastronomic meals. Wherever you are, you will find, close by, products that will make your taste buds and those of your guests' water. Eating local has never been this easy!
All
Bakeries
Beverages
Maple products
Retail space
Cheeses
Fruits
Vegetables
Honey
Restaurants
Meats
Other
L'Agneau Maraîcher S.E.N.C.
The Agneau Maraîcher is a young agricultural business started in 2015 in Melbourne Township. It's a diversified farm on a ...
Melbourne
To come up
Please consult this page again in the fall (2017) to discover our agri-food businesses! You will find the best places where to buy real gourmand pleasures from the
Val-Saint-François

region.